You have supported and been a partner with Rhode Island Hospital, Hasbro Children's Hospital, Bradley Hospital and Lifespan for several decades.
Through your generosity, you have impacted numerous Centers of Excellence across adult and pediatric services.
We are enormously grateful for your investment in our patients and our commitment to providing highest quality care.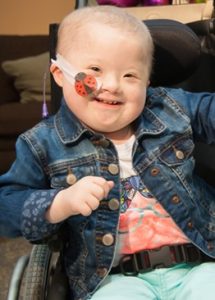 Every Child, Every Day…Why now?
Since opening in 1931, Bradley Hospital has been an indispensable resource for children in need of psychiatric care.  Four miles down the road, Hasbro Children's Hospital has woven itself into the fabric of Rhode Island and become home to some of the best pediatric medicine in the world in just 23 years.
Together, our two children's hospitals are delivering the highest quality, most comprehensive integrated health care services available. No other region in the country can make that claim.
Now, we turn to the community for their support, as we have in the past, to help us enhance our capabilities and continue to deliver on the promise of a healthy future for our children and grandchildren.